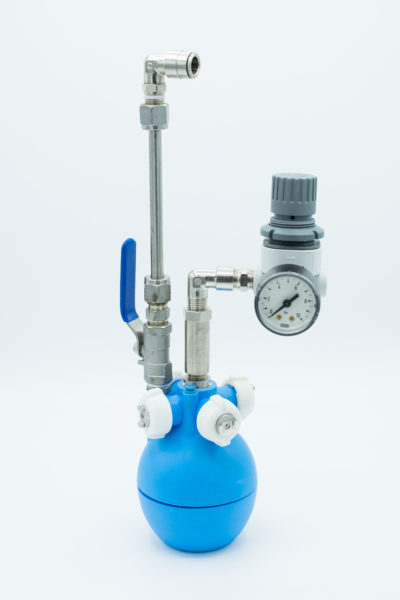 PNEUMATIC SPHERE
This spraying system provides optimal humidity for closed environments, can be installed easily in small rooms, on walls and ceilings.
Low air humidity, excessive dust and static adversely affect productivity and can even cause production losses.
During the production process, companies rely on numerous sprayer types to improve the environmental conditions, including sprinklers initially, later replaced by high pressure systems and, more recently, ultrasonic sprayers.
But all these solutions present several flaws, such as leaks, blockages and clogging, irregular particles, wet floors, etc.
This spraying system is the most advanced low-pressure technology, and can fully atomize water into very regular particles, a feature which successfully solves problems connected to leaks and wet floors.
For any technical information, please contact our office.